Real Estate Syndication News & Tips July, 2019 [Updated]
Can you hear the sound? Yes, there is a low rumble
made its way through the
U.S. Real Estate market
.
Believe me, it has nothing to do with the trade war with China; a big tech announcement; or some insanely unsafe Youtube challenge. It is everything to do with the commercial and residential housing markets.  We have covered the most important news and included some tips to find the best deals and improving rental income on multi-family properties that Real Estate Syndicators need to know!
Source: Bankrate Rate watch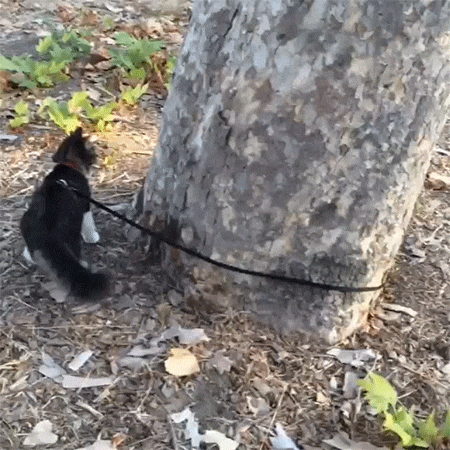 Deals Get More Elusive for Multi-Family Real Estate Syndicators
The multifamily buildings are in demand. In a joint venture, Investcorp, a Bahrain-based investment firm and Madison Apartment Group, a US-based apartment management services, has purchased 11 new multi-family properties with 2,615 units in metro areas across five states for $370 million. The investments were made in Orlando, Tampa, Raleigh, Atlanta, Philadelphia, and St. Louis.

The growing jobs market, supply constraints, can provide real estate syndicators with value-add renovations opportunities.
"The market is not only hot for value-add plays " said,
Douglas Emmett
, invested in 350 apartment units along with 50k in retail space in South California (you read that correctly) for $365 million. He added, " the investment in all property classes continues to pique the interest of foreign and domestic investors."
Key Quote
:
Jamie Woodwell, MBA's Vice President of Commercial Real Estate Research added,
"
the commercial and multifamily income-producing properties continue to grow at a strong pace with the help of
three capital sources – banks, life companies, and the GSEs and FHA."
The recent jump in mortgage debt is a proof of recovery in the housing market.
Finding the 'Opportunity Zone' in Multi-Family Deals!
Class B & C Properties in Tier 4 & 5 Cities – Remember 2008? Recessions can hit markets anytime. Real estate investments are usually for the long-term. Real Estate Syndicators should focus on finding opportunities in Class B and C properties in Tier 4 and Tier 5 cities. Class A and D suffer the most during an economic downturn. There is less competition in Tier 4 and 5 cities such as Omaha, NE, Madison, WI, Oklahoma City, OK, Boulder, CO, and Memphis, TN. Large investors have not shown interest in these places.
Foreclosed Properties – Real Estate Syndicators can also invest in foreclosed real estate properties. Remember, these are risky investments. But, this is a pretty good way to get a decent deal. You can work on these properties, create your track record, and make some money at the same time. These deals are suitable for real estate syndicators who are willing to grind it out and put in some work.
The Secret Halls of Your Community Center – Maybe your Local Landlord Association holds its meeting at somewhere fancier, but joining the landlord association is a must! Business is done based on relationships. You'll have opportunities to find off-market and build relationships with other real estate investors. This is also an opportunity to find co-investors, mentors, fellow real estate syndicators, and confidants whom you are able to rely on to grow your portfolio and yourself as a professional.
In Silence – all right let us explain. Finding a deal is an easier task; closing the deal is harder and more important! It's a seller's market. It is not easy to wait patiently until a seller or the broker responds to your offer. Remain calm, and stay silent. As long as you are able to show that you are able to close quickly (i.e. have your financials to close) and are a capable operator and real estate syndicator, you should not chase the deal too hard.  
Improving Rental Income of Multi-Family Properties
The tectonic shift in customer expectations, advancement in mobile, social and internet technology are pushing real estate developers to come up with new AI and IoT equipped apartment infrastructures. The multifamily industry is at the edge of the design revolution. It would not be wrong to say that it is already started showing signs of major disruption. 
Just like, Uber and Lyft have changed the age-old business model of the taxicab business. Likewise, the multifamily industry is set to offer the digital living experience to residents, instead of a commodity, or just space. According to the latest research by Wakefield Research, 86 percent of Millennial renters are ready to pay more for an apartment home equipped with remotely or automatically-controlled devices.
Last year the
collaboration
between The Mobile Doorman-IOTAS provided all-in-one smart home solutions to rental communities and residents. It also ushered a new level of property management efficiency. Bob Matteson, CEO, and co-founder of Mobile Doorman said, "the partnership with IOTAS helped us to ensure that our clients are offering residents and renters to control the services, technology, and amenities that uplift their living experience."
The Future of Multi-Family Properties
As buyer/renter change, so do their needs. Today, smart homes have gone from experimental to mainstream in just under a decade. These smart apartments are going to offer more delight to residents. Some extra features and enhancement home buying experience can help syndicators to lure more investors to their property. It is another way to increase its value. The features like Smoke Detector, Smart Door Locks, Home Alarms Systems, Smart Air conditioners, Geothermal systems will boost the property value as well as help syndicators to get more rental income. The key is to focus on interior and exterior renovations that can maximize your property value with minimum expenditure. 
Value deals for multifamily properties lie in smart investments.

There is a company named
Vivint
that offers a range of smart home products, especially developed and designed for rental and multifamily properties. The smart home technology products will increase the property's profitability and will attract more tech-savvy renters. According to
Pew research
, there is an increasing number of U.S. households that are headed by renters, including 65% percent of millennials. Millennial wants their house to be as smart as their phone. With smart home products, syndicators can offer a better level of convenience and security to residents.
It would not be wrong to say that the future of modern living lies at the intersection of real estate and technology. The time will come when autonomous cars will become prevalent. Smart cities will become the norm. Then we may see the inception of a new kind of real estate and infrastructure.  With smart home products, syndicators can offer a better level of convenience and security to residents. 
Did you like this blog post?  If so, please feel free to share. And if you have any comments or questions, feel free to reach us by
clicking here
or posting through the comment section. If you would like to learn more about SyndicationPro, an affordable Real Estate Syndication Platform, please visit us at SyndicationPro.com
This Week
Month Ago
Year Ago
WSJ Prime Rate
5.50
5.50
4.75
FNMA 30 yr Mtg Com del 60 days
3.82
3.76
4.22
1 Month LIBOR Rate Source:

Bankrate Rate Watch

2.48
2.48
1.93